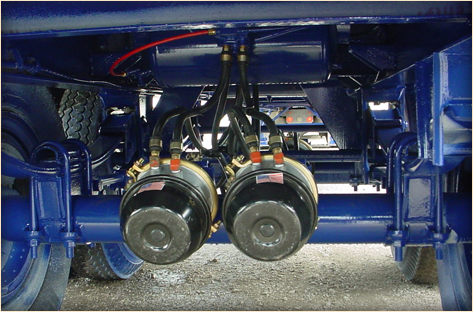 Custom made container chassis
POLTrailer offers you customized solutions for all your trailer upgrades. We handle trailer requirements for both – personal and commercial use. Our customized solutions include:

· Complete restructuring and remodeling o the trailer
· Rebuilding trailers salvaged off the yard
· Paining and sandblasting jobs
· Creation of internally fixed storage pods
· Increasing and decreasing dimensions
· Add to utility and trailer aesthetics
· Remodeling of internal trailer segments
· Complete trailer makeover for container placement and shipping requirements

At POLTrailer we only handle trailer jobs and hence our customized solutions do not carry along solutions that are easily adapted to other vehicles. We deliver a custom trailer job on time. POLTrailer partners you and makes your trailer optimization for functionality a serious in house job.

Our team ensures that you get the job required to your satisfaction. This is why all POLTrailer jobs are insured and guaranteed. We invite you to screen the fine print and only then accept our services. Our customizing expertise comes to you with years of experience and dedicated ingenuity.