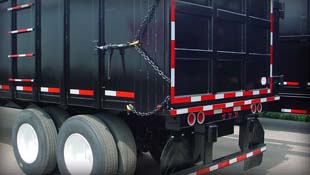 ABOUT US
POL Trailer is a company dedicated to nothing but trailers. We are a trailer centric set up and help you handle all you trailer requirements under our umbrella trailer packages.

We take on all types of trailer specific jobs, from sandblasting to trailer renovations. POL Trailer has been around in the business ever since trailers made their first appearances. We flaunt a team of professionals who rank among the best names in the industry. They are further trained to deliver quality and integrity to every POL Trailer job undertaken.

We are probably the only trailer centric service that encourages our clients to first check out competition via comparisons hopping and then interact with our team. Understanding your need for the trailer to remain completely functional for all your commercial and residential requirements all the time, POL Trailer offers you services that are insured. We insure every segment of trailer maintenance and repair.

Our professionals offer online as well as offline support for all your trailer centric requirements. The guarantee you get with each job includes:

· Timely completion to ensure profitability and maximum usage
· Insurance to protect your personal and business interests
· Negotiable pricing alternatives
· Choice of quality materials and state of the art equipment
· Innovative and ingenious trailer upgrades developed in-house
· Debris free work environment

POL Trailer is completely dedicated to your trailer up-gradation. To this end the team works incessantly till the job is complete according to your specifications and satisfaction. Our 24x7 help desk online and offline enables you to access suggestions, tips and advice from professionals who have been in the business for years.